Name: Marcella
Age: 17
Location: Blue Island IL
Gender: Female
Sexual Preference: Wee-Wee's.
Status: Single :/
*Favorite(s)
Color: Green
Food: Mexican
Type of Art: Graffiti..[sp]
Season: Summer
Song: Ohio Is For Lovers-Hawthorne Heights
Song Title: Rufio
Top 5 Bands: Senses Fail, Rufio, Hawthorne Heights, Taking Back Sunday & Matchbook Romance
Drink: Water
Place to be: In a car
Movie: Saw
Tv Show: ATHF
Quote: "just because im on a diet doesnt mean i cant look at the menu"
*This or That
Night or Day: night
T-shirts or Sweaters: sweaters
Tattoo or Piercing: piercing
Long Walks or Brisk Jogs: long walks
Ice or No Ice: ice[in my drinks] no ice [outside]
Straw or No Straw: no straw.
Vanilla or Chocolate: chocolate
Lake or Ocean: ocean
Indoors or Outdoors: outdoors

*Misc
What/who inspires you the most?: Friends.
What is your ideal career?: Teaching
What would you like to be famous for?: Making people laugh
What (material) possession is most valuable to you?: my cellular telephone
What are your pet peeves?: dont really have any..
Name two guilty pleasures: gosh..never really thought about this.
What are the best kind of jokes?: dirty jokes
How old were you when you received your first kiss?: about 14 or 15
What is the biggest mistake you've made that you are willing to tell us about?: falling in love
What/who are you most grateful for?: my friends.
What is the most beautiful thing you have ever seen?: huge mosh pits..
What is the best dancing music?: any music that has good beats.
*Let's have a conversation.
_Me: Okay, I'm going to Tokyo.
You: Bring me some tokyo stuff, man.
_Me: Should my mother be a belly dancer?
You: if shes got the bod, hell yes.
_Me: Hey, I just waved at you.
You: i waved back, damnit.
_Me: What is the circumference of your bladder? Mine is 234982.2937598475824.
You: You beat me by . 6
_Me: I am here to enquire about your spoons.
You: So are you asking me to spoon with you?
_Me: There is some double penetration on the menu tonight.
You: Oh Really?
*Photos
Please post at least 3, but no more than 6 pictures of yourself, or at least with you in them.
Me at a show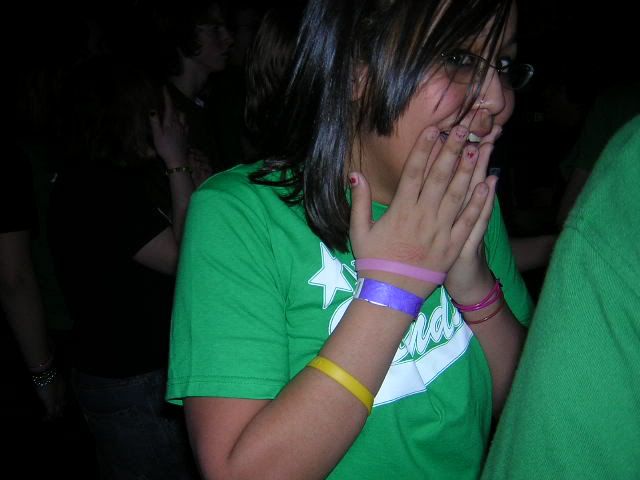 Me and my close friend Michelle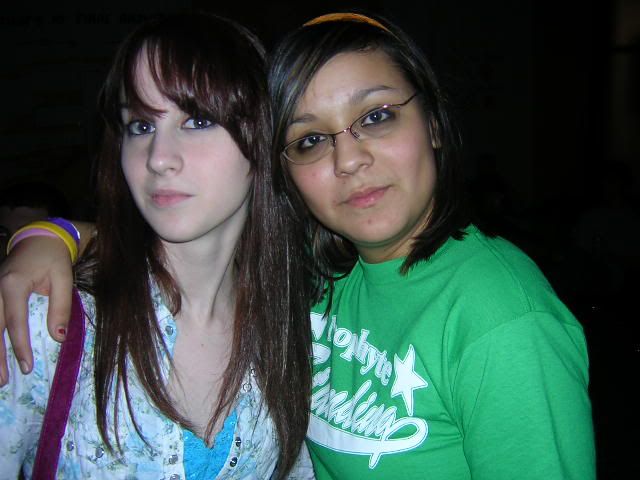 and this would be me alone..acting sane